Turbocharge your practice and add immediate virtual capacity to your team.
Alleviate burnout

Relieve your team for unnecessary calls and tasks.

Drive Profits

Maximize efficiency through customized workflows.

Better Customer Service

24/7 coverage to support your customers when they need it the most.
Designed With Your Practice In Mind
GuardianVets provides seamless software integration to keep business running smoothly.
Tell Me More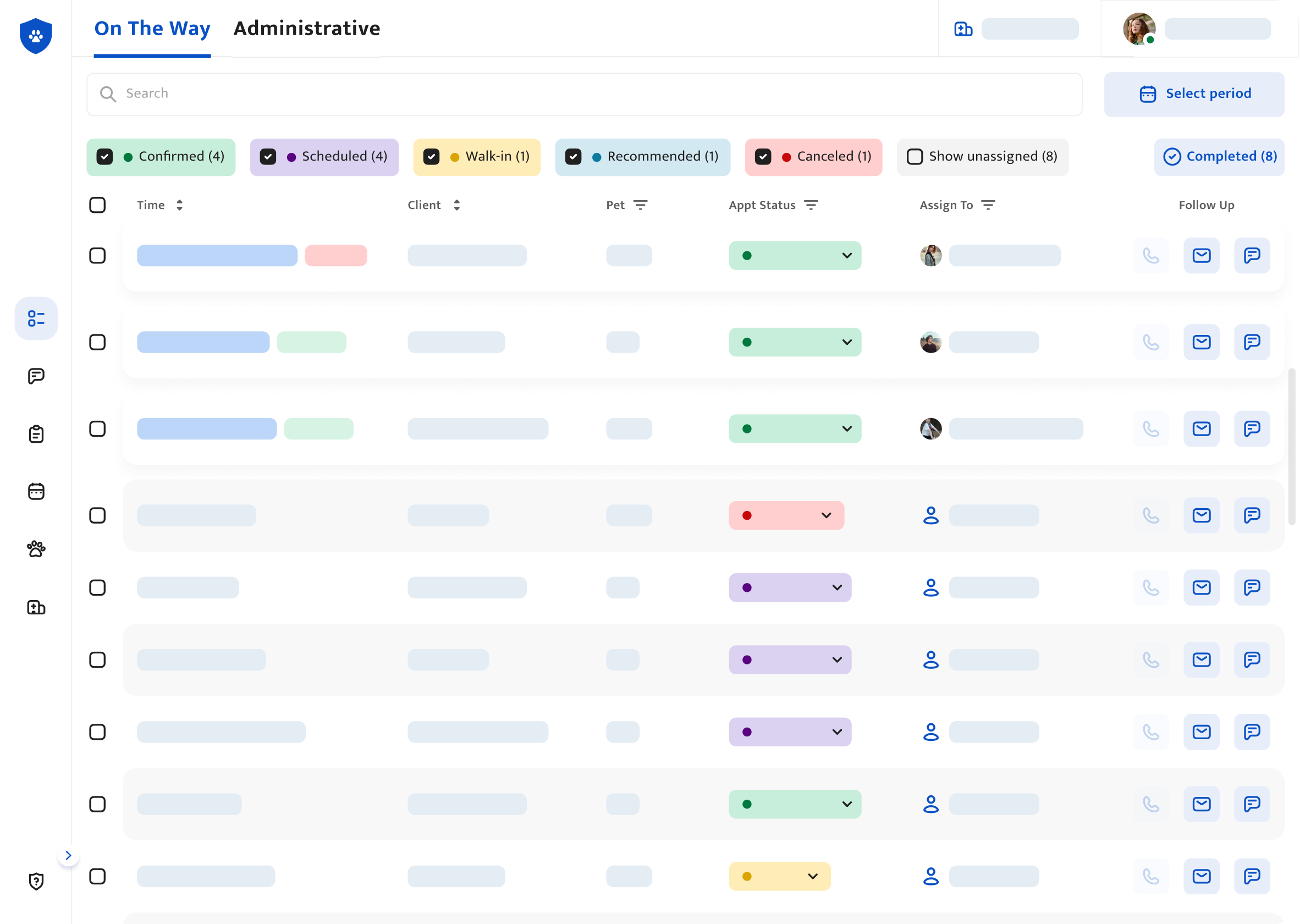 Setup in minutes to save you hours!
Our powerful technology is designed to meet the demands of veterinary practices and drive results fast:
1. Let us know how we can serve your practice
Are you an on-call practice seeking to provide work-life-balance to your team? Are you an ER that is overwhelmed and facing a potential shutdown? Has your practice simply decided to "turn all new clients away" because you can't keep up?
Let us know – we can help.
2. Load your protocols
We work together with your team to formalize your practice workflows, set them up into our platform and ensure seamless communications between your team and your clients. Our powerful technology translates these workflows into action items for our team to immediately start helping you.
3. Sit back and relax!
That's it! Once protocols have been set up you can sit back and start watching the appointments come in and the stress melt away from your team. Your team will be saying "This is PAWsome!"
Welcome To The GV-Suite
GuardianVets provides a unified system to support Veterinary Professionals:
GV-After Hours
Care For Our Furry Friends.
Learn More
GV-Virtual Front Desk
Offload calls. Stay Organized.
Learn More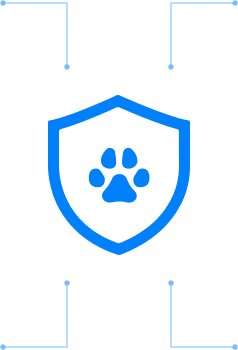 GV-Talk
Connect With Clients
Learn More
GV-V.E.T.
Funnel incoming emergencies with finesse.
Learn More
The GV-Impact
8.4+ million
staff minutes saved!
16,000+
appointments referred
55,000+
emergencies handled
Priceless
hours of relief and peace of mind!
Don't take our word, see what our customers say
Our customer reviews are the best way to convey how GuardianVets can help its community enrich the animal care experience.
"One of our clients came by our hospital in person to thank us for GuardianVets triage service. They called us after hours and GuardianVets handled their concern with their dog with care and knowledge. They were thrilled and wanted us to know how happy they were."
"We really love GuardianVets as an added value to our practice. We want to be available for our clients 24/7, but we all need a work/life balance too. Having the peace of mind that our clients can talk to a live person any time we are closed is priceless."
"GuardianVets saved our sanity! When our clients call after hours, they reach a veterinary professional who helps them determine if they're dealing with a pet emergency. We've captured nearly $20,000 of revenue that would otherwise go to an emergency practice."